Topic: Acadamy Awards
Very occasionally do the major awards ceremonies acknowledge child actors. I recall Henry Thomas being nominated for Best Newcomer in the 1983 BAFTAS, but he is in the minority. It seems that children are not considered 'real' actors, despite their level of talent.
One of the finest performances in a movie has been by Christian Bale in Empire of the Sun. He did win the NBR Award for Best Juvenile Performance in 1987, and the Young Artist Award in 1989, but nothing from the BAFTAS or OSCARS.
In 1934, Shirley Temple won an 'Honourary' Oscar, and in 1973 Tatum O'Neill won a real Oscar for her part in Paper Moon ...
... but let's see much more recognition for our younger performers.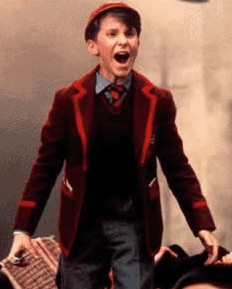 Posted by boyactors at 7:04 PM GMT