William Miller
William Miller is the latest boy to play Oliver Twist, in a BBC adaptation (2007). He comes from Hackney, was born in 1996 and is the son of director Sam Miller and actress Janine Wood.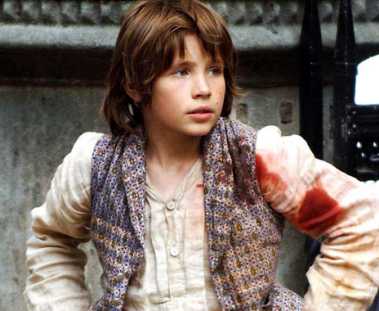 William plays football (soccer) for Leyton Orient juniors, and he's been scouted by Tottenham Hotspur. He says he is torn between his two loves of acting and football.
William is appearing in his second major TV series, called Runaway, on BBC1 from 19 March 2009. He plays Sean who runs away from trouble at home and school to live on the streets where he falls into the hands of a dodgy geezer - sounds a bit like a modern Oliver Twist.
Buy the Oliver Twist DVD at Amazon.co.uk from 10 March 2008
Buy the Oliver Twist DVD from Amazon.com (USA)
Posted by boyactors at 4:45 PM GMT
Updated: 11 March 2009 1:23 PM BST